Thanks for printing! Don't forget to come back to Quattro de Mayo 2021 for fresh articles!

Dinner at Hofbrauhaus
Join the group for dinner in nearby Helen at the Hofbrauhaus Restaurant on Main Street in Helen. The Hofbrauhaus features a selection of traditional German dishes as well as burgers and steaks.
Group Leader: Philip Monk, 2016 Audi TTS
Pace: Casual, A few curves. Mostly cruising
Staging Location: Upper
Staging Time: 6:00 pm
Departure Time: 6:15 pm
Distance: 2 miles | Duration: 5 minutes
Lunch Location: Hofbrauhaus Restaurant
Points of Interest:
Radio Channel: 17-6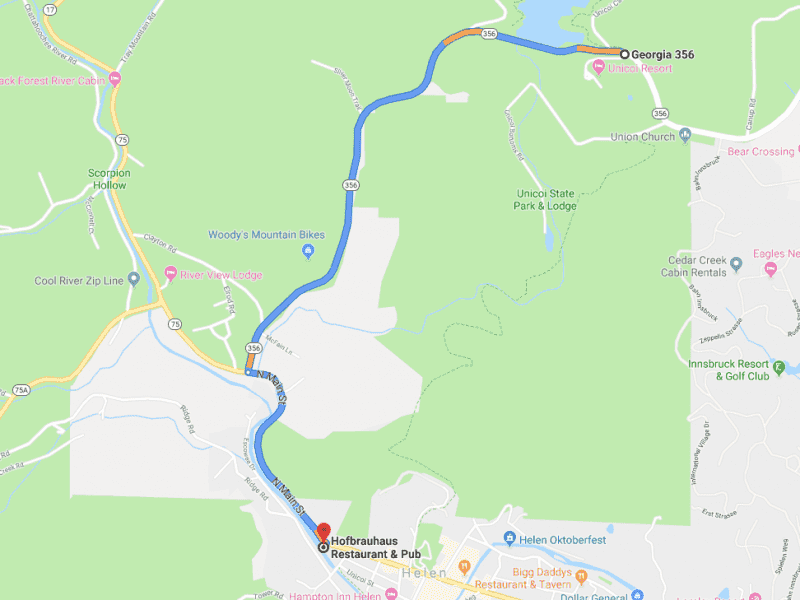 Sorry, this drive is full!
If someone changes their mind and registers for another Thursday drive, a slot will open up. But it may be a good idea to register for another drive in the mean time.
Who is on this drive?
Carol Monnot
Carrie Hasbrouck
Dale Whitney
David Loppert
David Shuford
Gerald Simms
Guy Bedette
Jason Surma
Jeanette Daniels
John Moore
Joseph Mrkvicka
Michael Huff
Philip Monk - Leader
Quentin Padgett
Roger Labas
Stan Hoogerwerf
Ted Dannemiller
Tim Mays
Tom Lindert
Tom Raymond