Thanks for printing! Don't forget to come back to Quattro de Mayo 2021 for fresh articles!

Warwoman to Lakes
We start the day heading north towards Hiawassee for some great warm-ups. Turning right onto highway 76 we then head towards Clayton GA. A quick stretch at Popcorn overlook then its on to lunch and gas in Clayton. From here the fun begins as we continue west on Warwoman, then head south on Highlands Highway. We will stretch our legs along the way as we start making a loop back west. We will slow the pace a little as we cruise the north side of Lake Rabun and duck into a great little stop for a photo opportunity.
Group Leader: Blaine Zartner, 2014 Audi RS5
Pace: Moderate, Non-stop curves!
Staging Location: Upper
Staging Time: 10:00 am
Departure Time: 10:15 am
Distance: 117 Miles | Duration: 5 hours
Lunch Location: Formage
Points of Interest: Popcorn overlook, Lake Rabun, Seed Lake
Radio Channel: 17-8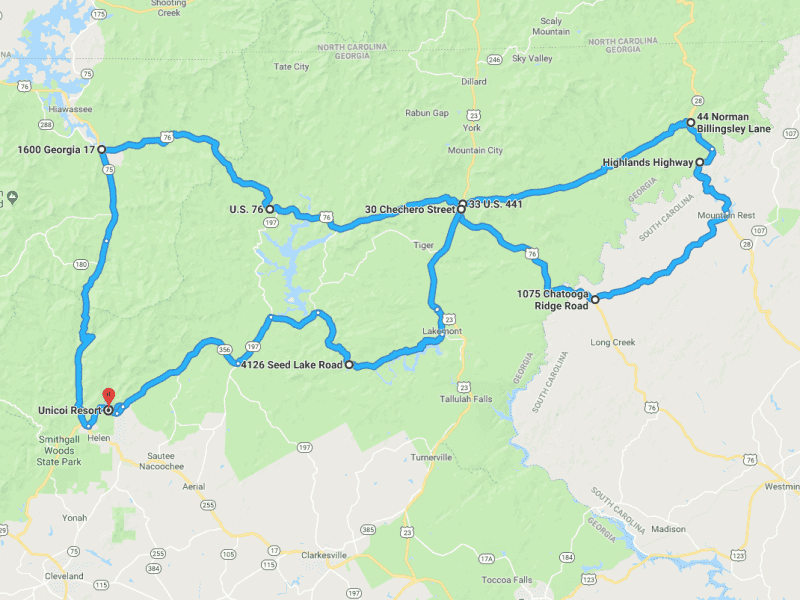 Route map
Who is on this drive?
Blaine Zartner - Leader
Brooke Ballagh
Christine Grabowski
Darith Ngoy
Kiro Trendov - Tail
Paul Caron
Tom Raymond