Dinner at LaPrades Chophouse
Join us for dinner at LaPrades Chophouse on Lake Burton, a QDM favorite!
LaPrade's Marina and Restaurant was first opened as a fish camp in 1925, and became famous for its family style restaurant and rustic rental cabins. A mysterious fire destroyed the famous restaurant on the morning of Mother's Day, May 15th 2005. Shortly thereafter the restaurant re-opened under new management.
In the spring of 2011 Chef James Reaux opened LaPrade's Chophouse restaurant with casual elegant dining inside and outside, as well as the boating casual Lakeside Bar and Grill located dockside at the marina. Enjoy live music, fine American cuisine, with regional southern and local accents. Chef Reaux provides premium grade products with an emphasis on fresh fish/lobster, prime rib, steaks and chops along with the finest quality produce and hand made desserts. Complete with an extensive wine list and cocktails (dockside or in the restaurant).
Day: Thursday
Group Leader: Al Caproni
Pace: None, Dinner Drive
Staging Time: 5:15 pm
Departure Time: 5:30 pm
Distance: 29 miles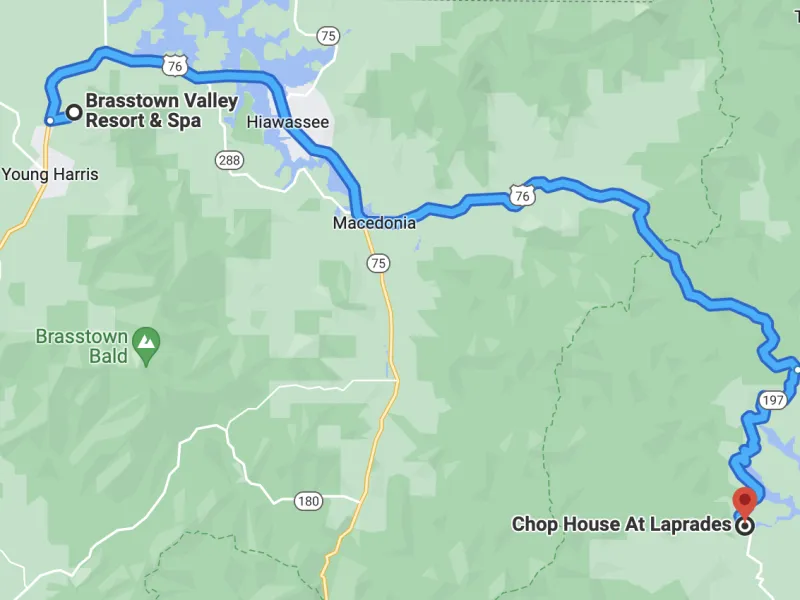 Route map