Dinner at Brothers at Willow Ranch
This dinner drive will take us on a 5 minute hop from home base to
Brothers at Willow Ranch
, where we have reserved their upstairs private dining room for about 30 of us. Brothers has excellent steaks, seafood and burgers, along with several other country fare choices; along with a full service bar. There will also be some reserved parking for our group, but carpooling is recommended; so buddy up with some of our other attendees that are on this dining run and enjoy a little extra social time.
Reservations are for 6:00 PM since this drive is close to Brasstown Valley Resort.
Day: Thursday
Group Leader: Eric King
Pace: None, Dinner Drive
Staging Time: 5:40 pm
Departure Time: 5:55 pm
Distance: 1.6 miles
Radio Channel: 17-1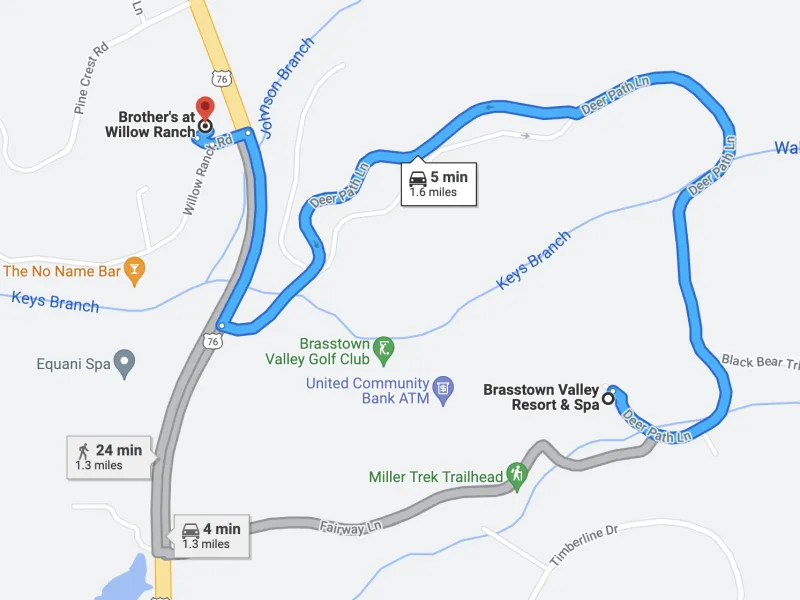 Route map
Who is on this drive?
Alex Girrbach
Ali Gantt
Arthur Milford
Cassidy Collins
Eric King
Orlando Williams