Dinner at The Oaks Lakeside Kitchen
The Oaks Lakeside Kitchen is opening their restaurant especially for our group and is curating a custom menu for the season! Come join us for a quick 6 minute drive down hwy 76 where we will park and enjoy a beautiful view of Lake Chatuge and a delicious meal by The Oaks team. Dinner starts at 6:30 so we will plan to depart from Brasstown at around 6:20, giving us a bit of time to take photos in the parking lot before making our way in for dinner.

Day: Thursday
Group Leader: Talia Pakkala
Pace: Casual, Dinner Drive
Staging Time: 6:00 pm
Departure Time: 6:15 pm
Distance: 3.5 miles, 6 minutes
Radio Channel: 17-2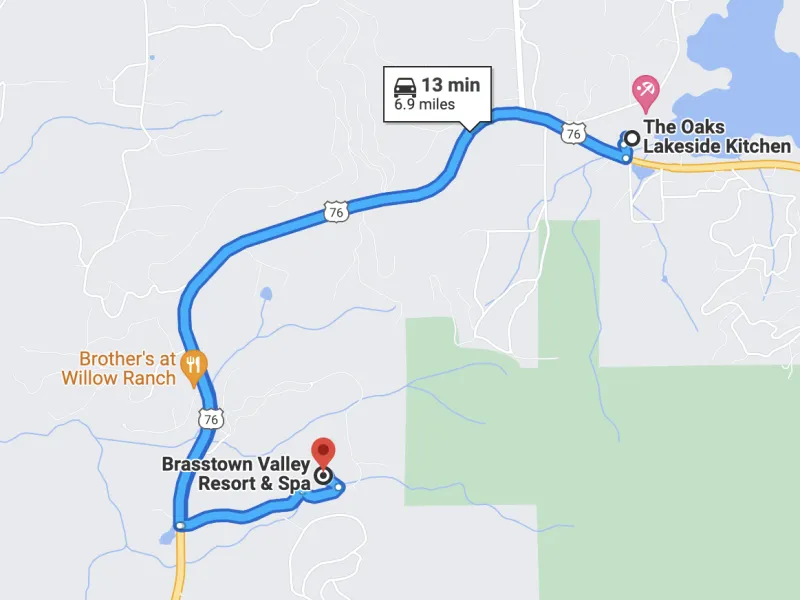 Route map
Who is on this drive?
Alexander Anderson
Ami Brooks
Bernardo Noguez Ibarra
Chris Wetzel
Cory Mitchell
Craig Daniels
Joseph Attwood
Rob Brooks
Rob Gordon
Seth Roach
Talia Pakkala
Tarif Abedin