Wayah Not Sign Up for My Drive?
A late addition to the QDM 2023 drive line-up, replacing"Three Run Road". This action packed, extra long spirited drive is 224 miles of curves and elevation changes! This drive includes Tail of the Dragon, Hellbender, Wayah Road and more!
Day: Saturday
Group Leader: Gregg Brodka
Pace: Spirited (Long Distance), Non-stop curves!
Staging Time: 10:15 am
Departure Time: 10:30 am
Distance: 224 miles, 6.5 hours
Radio Channel: 17-8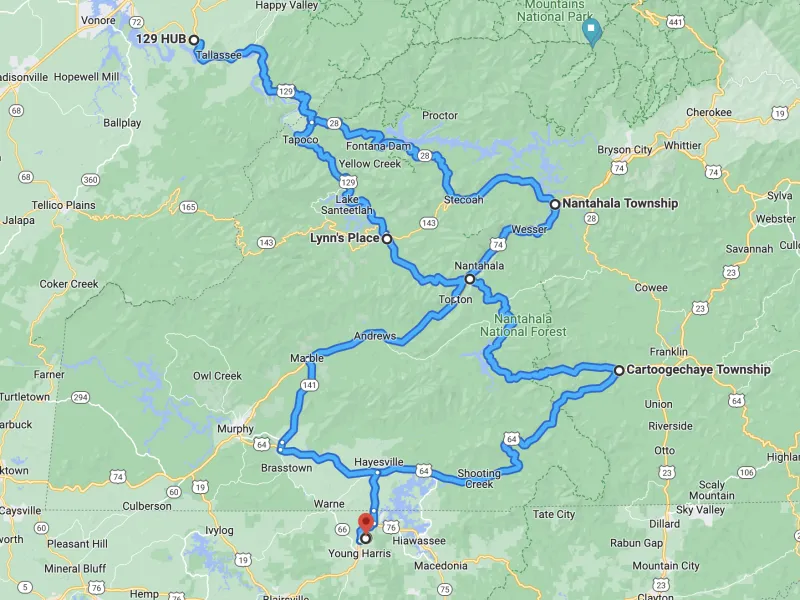 Route map
Who is on this drive?
Adam Lea
Chris Burrow
Cory Mitchell
Curlen Middleton - Tail
Gregg Brodka - Leader
Jim Schwind
Justis Kivari
Marjorie Gelso
Vincent Scorsone