Wayah to the Dam Dragon Hellbender
This is a spirited drive that starts along Wayah Road to Fontana Dam. From there, we explore The Tail of the Dragon before telling our stories over lunch. Finally, we travel along the Hellbender towards Franklin before returning to HQ.

Day: Friday
Group Leader: Paul Gazella
Pace: Spirited (Long Distance), Non-stop curves!
Staging Time: 8:15 am
Departure Time: 8:30 am
Distance: 281 Miles, 8+ hours
Radio Channel: 17-1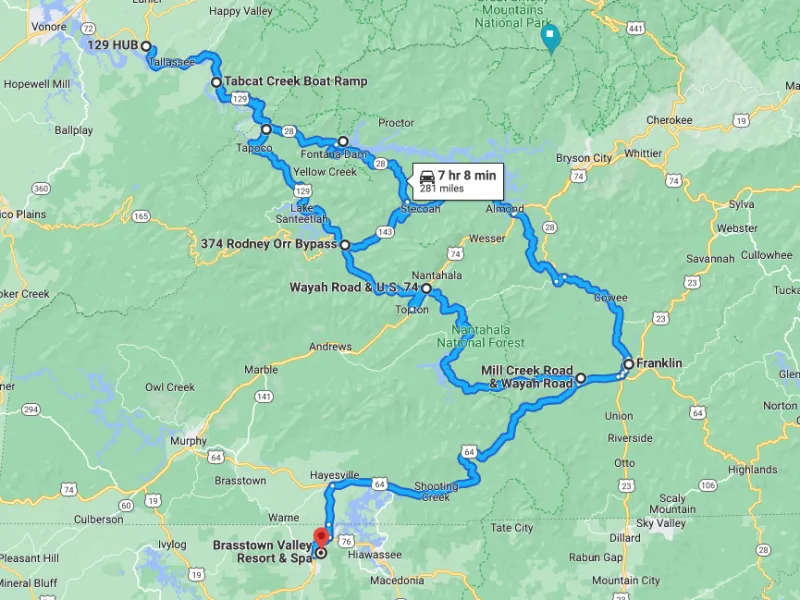 Route map
Sorry, this drive is full!
If someone changes their mind and registers for another Friday drive, a slot will open up. But it may be a good idea to register for another drive in the mean time.
Who is on this drive?
David Kim
Erich Stuntebeck
Greg Daughtery
Jared Lott
Jim Durgin
Jim Schwind
Michael Chang
Paul Gazella - Leader
Paul Gentry
Richard Lucki
Ted Volkman
Tony Bozeglav - Tail